Safeguard local communities with Securesmart
Robust and secured public sharps disposal bins for the safe disposal of sharps in community areas.
Secure housing for community sharps disposal containers
Protect your local community and encourage the safe disposal of sharps with the Securesmart sharps containers.
Range
Securesmart is a secure housing community sharps collection container designed for use in publicly-accessible areas such as public toilets. It is made from stainless steel and features a robust locking mechanism and hidden fastening holes to prevent unauthorised access.
Securesmart Steel Safe – Yellow
Size: 256mm (H) x 126mm (W) x 166mm (D)
Compatibility: Daniels S2 Container (1.2L) and Square BIO-CAN (1.4L)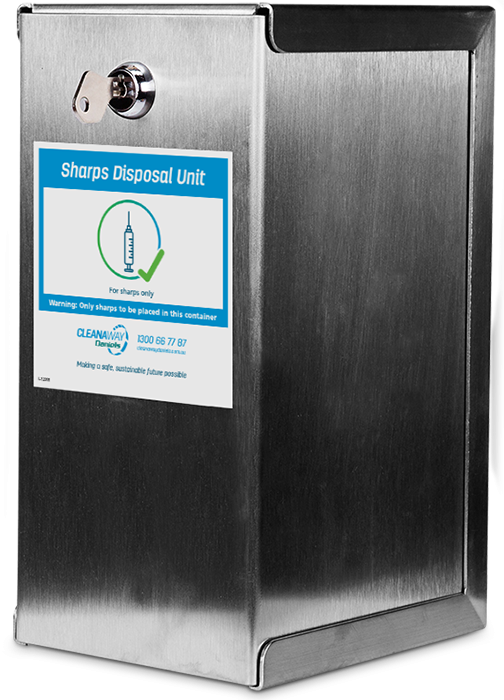 Securesmart Steel Safe – Chrome
Size: 256mm (H) x 126mm (W) x 166mm (D)
Compatibility: Daniels S2 Container (1.2L) and Square BIO-CAN (1.4L)
Securesmart Steel Safe – Yellow
Size: 256mm (H) x 126mm (W) x 166mm (D)
Compatibility: Daniels S2 Container (1.2L) and Square BIO-CAN (1.4L)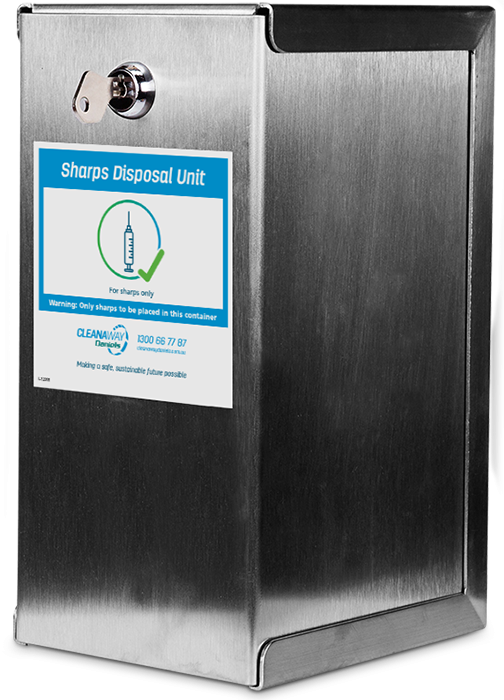 Securesmart Steel Safe – Chrome
Size: 256mm (H) x 126mm (W) x 166mm (D)
Compatibility: Daniels S2 Container (1.2L) and Square BIO-CAN (1.4L)