World-leading sharps management system for healthcare facilities
Protect healthcare workers from sharps injuries with minimal impact to the environment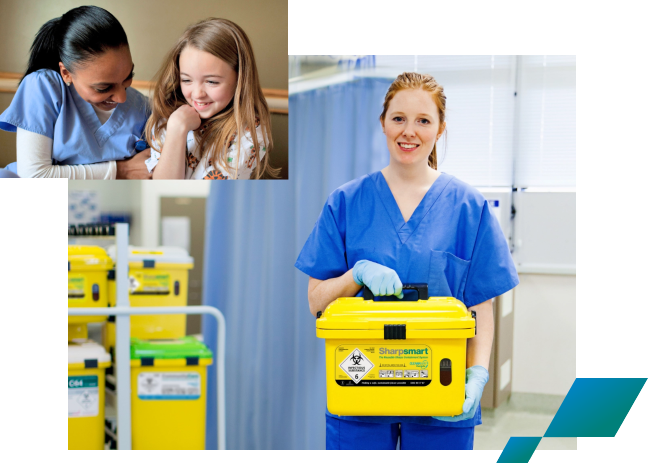 Why Choose Sharpsmart
87%
reduced container related sharps injuries
26%
reduced other sharps injuries
33%
reduced total sharps injuries
2.1 tonnes
plastic waste reduced with Sharpsmart
940,00kg
of disposable sharps containers eliminated from landfill with Sharpsmart
> 20,000 healthcare workers
saved from sharps injuries
The Cleanaway Daniels Sharpsmart reusable sharps waste collection containers have been clinically proven to reduce sharps injuries dramatically. Born from years of research, the engineered precision of Sharpsmart's safety-led design includes 13 unique safety features, each designed to minimise sharps disposal risks.
Learn More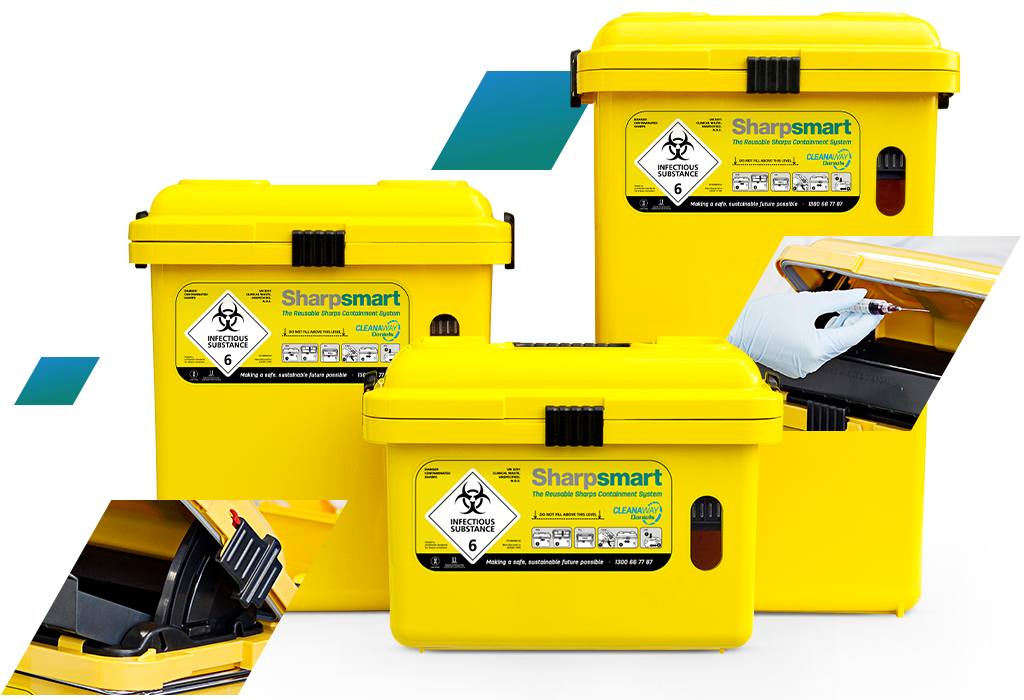 Sharps solutions for all types of volumes and facilities
Cleanaway Daniels offers a variety of medical sharps containers, from the secure Sharpsmart system to the single-use BIO-CAN for home use, to the community-friendly Securesmart disposal container. Discover the full range of our sharps waste solutions below:
The Cleanaway Daniels Difference
We believe in being a partner, not just a waste provider. The Cleanaway Daniels suite of clinical products and accessories are designed as an end-to-end solution, providing safe and seamless transitions between different work environments and applications. Here's what you can expect when you partner with us:
INTRODUCING THE ROBOTIC WASHLINE
The Robotic Washline technology used at Cleanaway Daniels processing facilities decants, washes, sanitises and dries Sharp smart reusable containers, resulting in a 106 log reduction in bacterial load. Containers are subjected to a stringent 8-step process that ensures it is safe for reuse before deployment.
`
General waste and recycling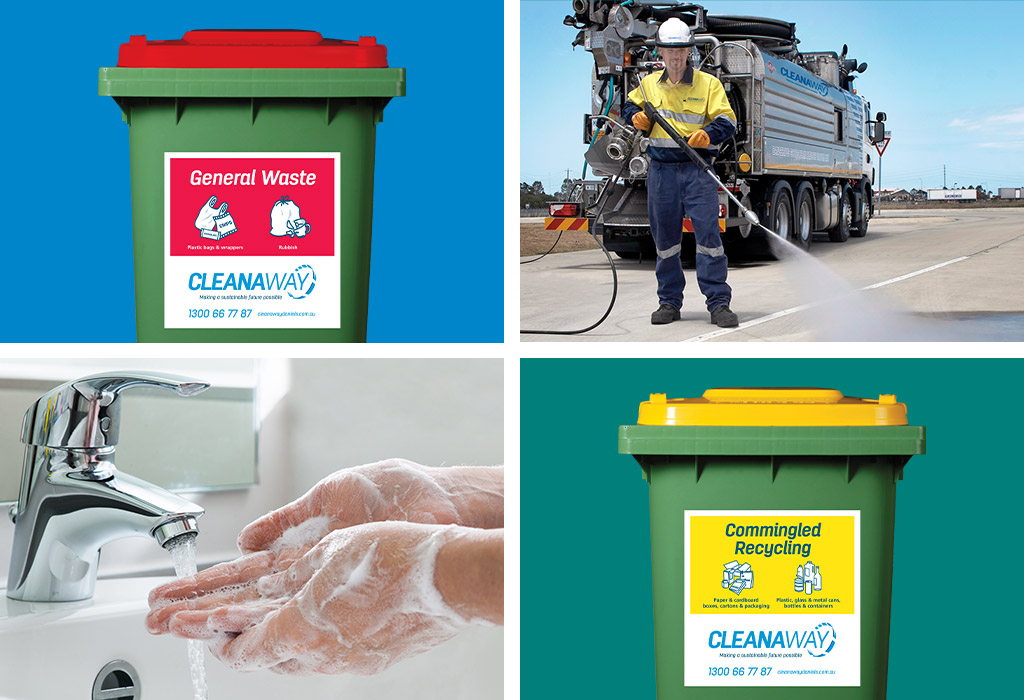 Why sustainability is important to us